Oh Come Performed by: StarrMade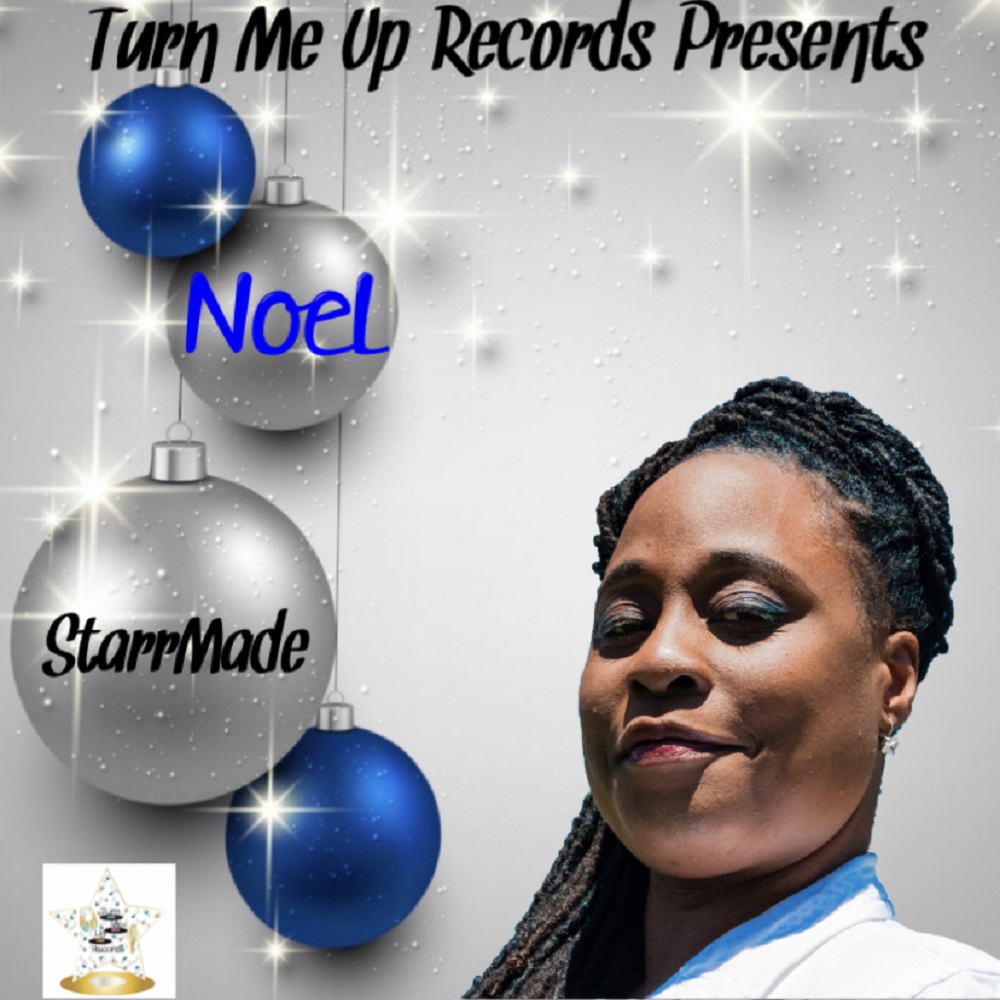 Social Media:
https://www.facebook.com/Turnmeuprecords/
Artist bio
:
Debi Ta'Nice Pruitt A.K.A Starrmade or D. StarrMade was born and raised in Detroit Michigan to Gladys and Melvin Pruitt in April of 1982 where She grew up in a church home with an Apostolic religion, where in 1997 she received the gift of the tongue talking Holy Spirit. Months before StarrMade was born her mother prayed over her belly and asked God to give her growing daughter the anointed gift of singing and that's how God helped her come up with the name StarrMade because he blessed her with the anointed gift of singing and much more.
So at the age of 9 her brother (who was working with the Christian group Commissioned) began to mold her voice by teaching her Soprano, Alto and Tenor every week until she got the hang of all octaves. By the time she turned 11 she was playing the piano by ear, writing and recording her own songs on cassette tapes, and that's when she developed a taste for music production.
Then at the age of 15 she discovered the drums which she boldly played (God & self taught) up until she turned 23, and that's when God gave her the gift of rapping. Her passion for Gospel music grew until she released her fist album as Ta'Nice (her middle name) that she titled "Change" in which she traveled to different churches performing with an audience from 100 to 2,000 people.
At the age of 33 she finally got her hands on some studio equipment where she sat and studied for months as God taught her how to record and mix, giving her the gift of an ear for blending vocals and music to God's perfection, shaping her into the producer that she is today. StarrMade sung background for a couple of Gospel Artists, She sung in the choir at church and school, she was also in a group called "Vision" and was a Praise and Worship leader at her church.
StarrMade became the CEO of Turn Me Up Records that was established in 2013, and in 2016 she wrote and recorded a second 15 song Gospel album titled "Second Chance" and released it on SoundCloud, YouTube, Instagram and Facebook. In 2018 StarrMade wrote, recorded, produced, mixed, mastered and released her third album "Changed Me" with the song "Child Of God" that was SoundCloud's highest played song for 8 weeks.
Today, God gave Starrmade the ability to write, sing, rap and produce her own songs which she released her latest song "Can't Nobody Love u" (Like God Do) which is on iTunes, iheart radio, Spotify, Google, Amazon, Apple Music, and Pandora. Starrmade is God's triple threat to Satan and his music because God anointed and appointed her to do his work and not the Devil's. Finally in 2020 she became the owner of an online gospel radio show called "The Listening Party" where she plays independent gospel artist music of all kinds for a very reasonable price.
Now StarrMade lives in Albuquerque New Mexico where she is still saved and sanctified and is still working hard for the Lord. She's currently working on her next project which is a Christmas Album Titled "Noel" set to be released on November 26, 2020 On All Digital Downloads.
You can find StarrMade on
Facebook: Deb Starrmade
Instagram: d_starrmade
Twitter: @StarrMade1
SoundCloud: https://soundcloud.app.goo.gl/HLigCBVEGdjy7LQm7
For bookings: turnmeuprecords@gmail.com
For a spot on The Listening Party Gospel Radio Show: Send mp3 and artist photo to thelisteningpartygospelradio@gmail.com
"Just like it do not make sense to take credit for a gift that somebody else gave you, reminds me to always give God full credit in ALL that I do and not myself because it's not my will....it's God's" ~ D. StarrMade

Email Publisher@YWPNNN.com