Where To Drive Performed by: Dynesti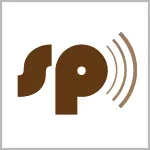 Link:
http://dynesti.com
Artist bio
:
Dynesti inspires people to reconnect to their higher selves through bold and unapologetic live performances, lyrics, videos, workshops, and sonic experiences. She is known as a fierce entertainer and financial coach in Toronto with a contagious energy that can raise the vibration of any space she performs in. Nicknamed "The Dyna" for delivering energy like food for the soul, Dynesti in­vites you to sit at the table of the beautiful chaos in our lives through Royal Hip-Hop/Soul with a "dash" of Rudegyal. She is currently working on the soon-coming release of her debut album entitled "The Dyna" which will be delivered in 5 parts: Say Grace, Breakfast, Lunch, The Last Supper, and Dessert.
Being of half-Jamaican and half-Trinidadian heritage, Dynesti's sound has been heavily influenced by Afro-Caribbean music. She began singing and songwriting at the age of eight performing reggae gospel in church. As a child, Dynesti's mother was diagnosed with depression. Her mother's condition motivated her to find peace through adding more healing, dance, love, and laughter to the world. This led her to fo­cus on men­tal health balance, raw honesty, and freedom as the foundations of her art, and her business endeavors.
"This world, and all of the peo­ple in it, are f**ked up, but they are beau­ti­ful. Everyone and every­thing is beau­ti­fully f**ked up. That con­trast is art. That art is what I make mu­sic about."
- Dynesti Williams
This con­trast is em­bod­ied by her reg­gae-in­flu­enced jazzy singing, and tough-love rap flow. She has been com­pared to a dynamic range of artists from Missy Elliott to Lauryn Hill as she treats her songs like var­i­ous food dishes for her au­di­ence, val­i­dat­ing The Dyna.
In 2020, Dynesti began facilitating a 7-month personal and artistic development program for young women of color aged 16-24 in Toronto. The program is called EAST Music & Healthy Relationships providing a strong growth opportunity for some of the most creative and hardworking young women in the GTA. Program topics ranged from difficult topics such as navigating the industry as a woman, to narcissistic abuse and mental health/work balance. Dynesti's mentees will be releasing a compilation album on January 8th, 2021 using some of the works created in the program.

Email Publisher@YWPNNN.com