2020 Presidential Election Interactive Map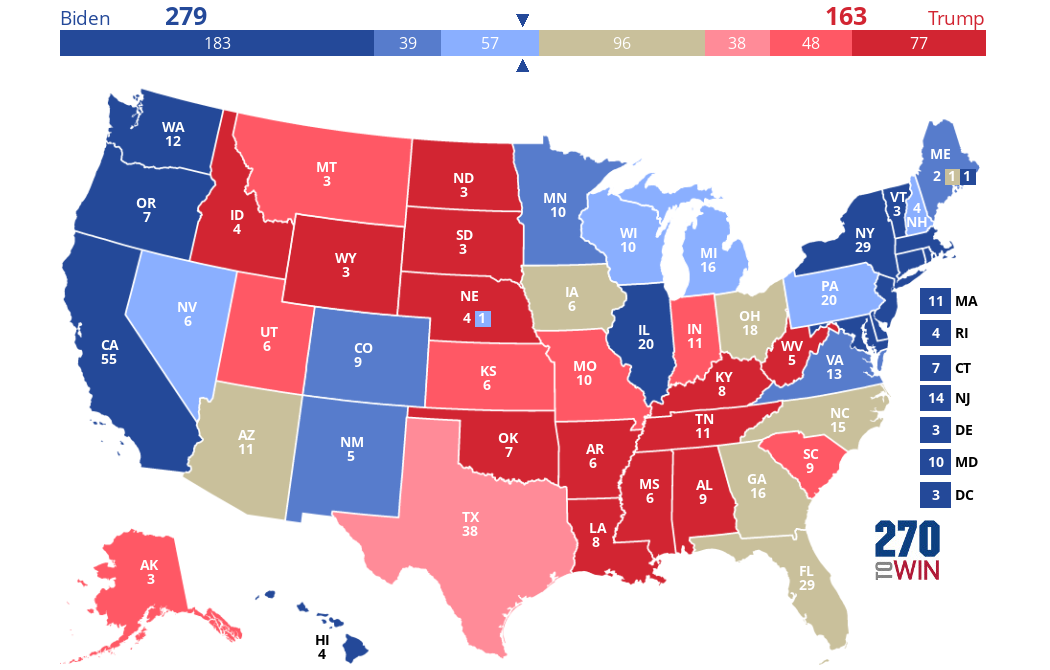 Click the map to create your own at
270toWin.com
Headlines
November 6, 2020

Biden wins by reconstituting the blue wall of Michigan, Pennsylvania and Wisconsin
November 4, 2020

Seven states with 87 electoral votes remain undecided; all but Nevada were won by Trump in 2016
November 4, 2020

Thus far, the map is nearly identical to 2016, whether Biden can flip some combination of remaining states will determine the outcome.
November 2, 2020

As is their custom, a call is made in most toss-up races. In the Electoral College, the forecaster sees Biden with a 321-217 advantage.
November 2, 2020

We wrap up the series with a look at the Tar Heel state which has become one of the nation's most competitive in statewide races.

Email Publisher@YWPNNN.com