Back to You Performed by: Vandi Lynnae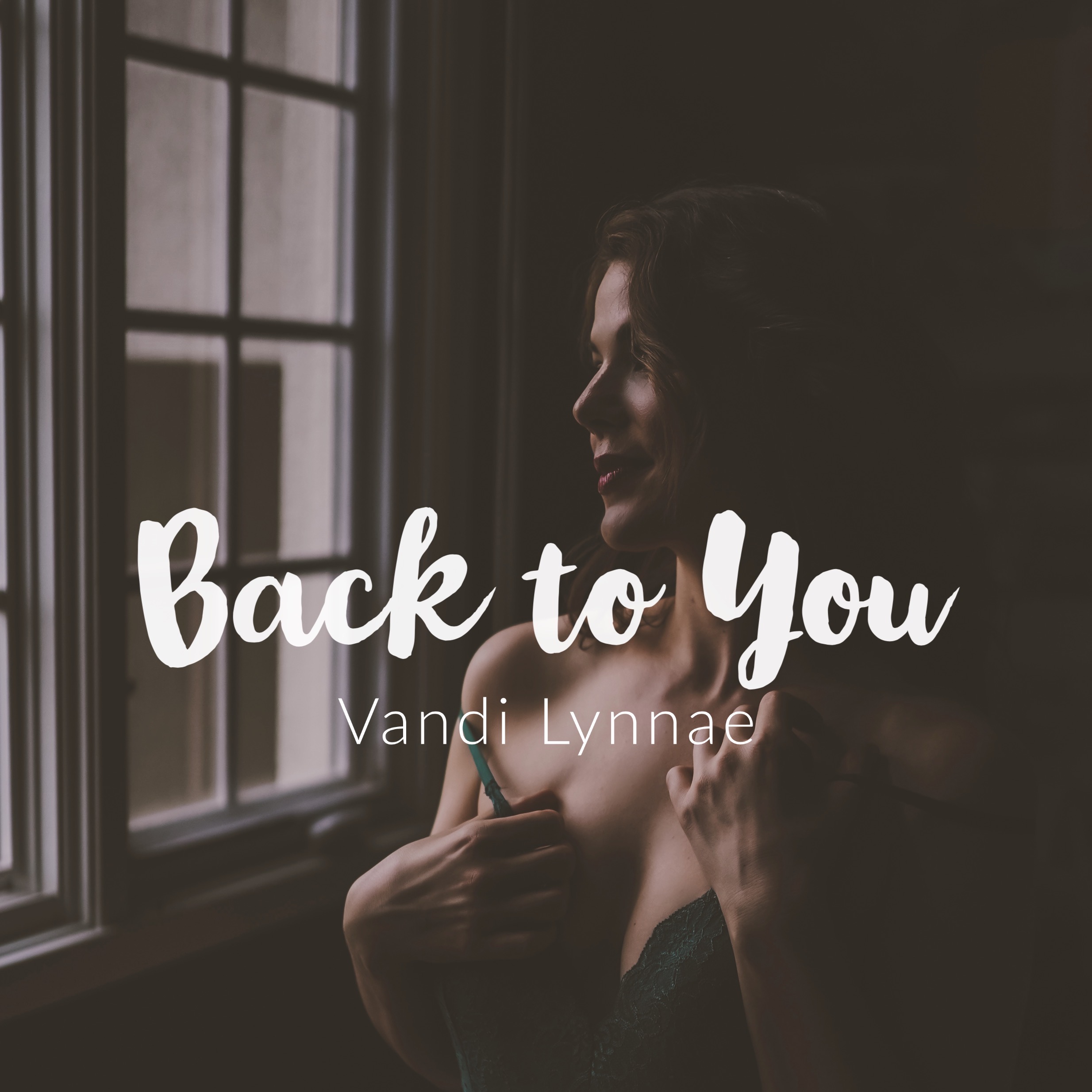 Artist bio
:
Vandi Lynnae
Vandi Lynnae is a classically trained artist who has covered a wide array of styles from jazz to country music. She has a handful of singles available now, and more new music on the way. That includes October 2020's "Back to You."
There was no doubt in anyone's mind that Vandi Lynnae would grow up to be creative. Her reality was immersed in the arts from day one. Her mother was a dancer and classical guitarist, her grandmother a painter and professional clown, and her aunt and uncle lived as songwriters. So one can imagine the array of musicians in and out of their home while Vandi was growing up. All of their creative energies inspired Vandi Lynnae to start down her own artistic path at a young age. By five-years-old, she had gone from admiring her older sister playing piano, to sitting at the bench herself. The trumpet entered her life at 11, and a year later vocal lessons began. Not too long after that, Vandi Lynnae channeled her aunt and uncle and began writing her own songs. Her first being "Just Around the Corner."
There was no doubt in her mind that college would be as musical as her childhood. From Shorter College in Georgia to The University of Akron, Vandi Lynnae studied classical music and musical theatre. With that, her stage presence has been felt in productions of 'Massenet's Cendrillon,' 'Humperdinck's Hansel und Gretel,' and 'Bastien und Bastienne.' When she isn't doing theatre, Vandi Lynnae is performing music with three groups; a jazz group in Indianapolis (The Vandi Enzor Quartet), a country-rock cover band (Riding Roughshod), and a duo with her mother (Bye Girls). With those bands, she's been able to play everywhere from The Chatterbox to Grand Junction.
On top of her impressive performance feats, Vandi Lynnae has gained local notoriety on the Indianapolis airwaves on WICR The Diamond 88.7, as well as some love from Reach On Air with John McAleer. They showed her appreciation by featuring her latest single, "Ramblin' Man" on their show, "Midnight Magic." That single almost made national noise when featured on Coast 2 Coast's Live Online Showcase when all three of their judges moved it along to the final round! "Ramblin' Man" featuring Philip Logan on guitar came out earlier this year and since then Vandi Lynnae has released "Don't Ever Let Me Go," "This Love is Cosmic," and "Back to You."
Vandi Lynnae has three more singles with Kevin Nolan of Rude Music, Black Miller, and another with Philip Logan set to drop before the end of 2020, as well as plans for an EP and an album in 2021.
Long before she came into this world, creativity was in the air. Her mother danced, her grandmother painted, her sister tickled the ivory. So when Vandi Lynnae was born, she was already surrounded by the beauty of art. Today, she creates her own by way of musical theatre as well as crafting original music in an array of styles for all to enjoy.

Email Publisher@YWPNNN.com