Euphoria Performed by: Carpool Kids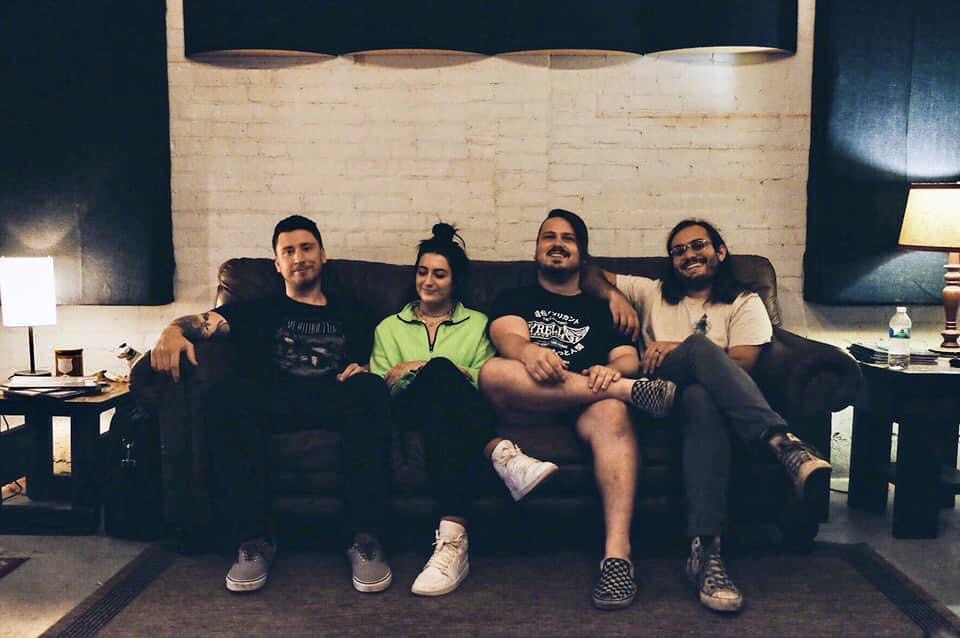 Links:
https://www.instagram.com/carpoolkidsband/
Artist bio
:
Carpool Kids was born in June 2020 when one of my good friends, Chris Sykes reached out to me via Instagram in response to some of my new music that I was promoting. Chris said something along the lines of, "Hey, if you ever wanna make a band let me know. I know some people!" and immediately i was like "umm, hello?? yes??!" so he contacted his buddies Josh Forakis and Mac Lacey, who are now two of my best friends. Within hours we were planning our first band practice. I love our story so much because I actually gained a band in the time span of 2 hours. Wild. Every since then we hang out and practice 1-2 times a week. Sometimes we just hang out, sometimes we write 5 songs in 2 hours.
Depends on the day. But these guys are truly the best people I have ever known and the fact that I get to be creative with them and do what I love most is just unreal. I am the lead singer, Cat Miller (if you haven't gathered as much). Before I met them I released some singles here and there under the artist name "Cattie Mae", which you can also find on all streaming platforms. Chris and Josh are our lead guitar players, Josh also does bass and harmonies along with back up vocals, and Mac is our drummer. As fun as doing my own thing was, being the mom of the Carpool Kids has by far been my greatest musical accomplishment. I hope you love us as much as I do.

Email Publisher@YWPNNN.com