This is How I Move Performed by: Childsanonymous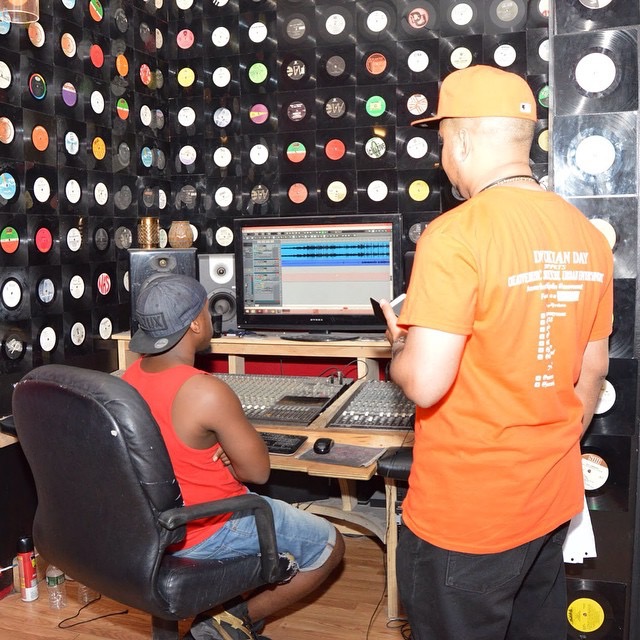 Artist bio
:
Biography written in his own words:
Childs is an Artist who specializes in Hip-hop been writing poetry and music since the age of seven. His Paternal Grandmother Enercida was one of his biggest influences with her poetry. Very versatile and does different type of music Hip-Hop R&B. Growing in the streets of New York battling Mcs in all 5 boroughs. Freestyling in ciphers from block to block house parties and different schools . Been featured in the infamous fight klub MTV2 and B.E.T. 106 and park. Also established underground buzz and have done commercials for radio and underground radio stations. Through all the ups and downs never stopped writing and also perfects his craft. Very versatile lyrical and competitive when it comes to the rap . Song writer first battle rapper second hasn't been in the arena for a few years but always sharpens his skills . 2014 has been a good year shot 3 music videos and made an appearance on a TV show. Skinny and Childs appeared on the show called ("What's on Tv") aka ("Jeff & Roy Show ") . Childs along with his younger brother Created music group called ("Creative Music & Successful Urban Ent").
Childs has appeared in multiple underground radio station shows and freestyle ciphers and has performed all over NYC. Childs has gained the attention of many online fans and legends in the game such as Lord Finesse to acknowledge his skills level. Also met Rick Ross and showcased talent with his freestyle ability and impressed Rick Ross to the point where he made Childs rap for him 3 times and then caught it on film. Childs just dropped 2 mixtapes 1 on sept 2017 (" Rap still Here ")and another 1 on Oct 2017 (" Hell on Earth While Living Lost ") . Currently working on a 3rd Mixtape Collaborations with Young Don, Skinny and Drew Sensation ready to drop on Nov 2017 . Childs Also Dropped The ("Hiphop Mixture") in 2018 then Shortly after Dropped ("LOST TAPES"). To End the Year on Dec 24 Childs Dropped (" UNRELEASED FILES") Final Mixtape of 2018. Recently Dropped single (" Are You Making Me Better ") in Jan 05 2019 .
Childs also working with Multiple Dj's to establish a buzz in the clubs while networking with a lot of musical contacts to build a networking empire. Recently released single Called (" Are You Making Me Better ") on Jan 2019. Single Titled ("Dirty Cash") Scheduled to drop March 03 2019. Since then Childs dropped multiple singles and a mixtape , Currently dropping single named (" I'm not dead") dropping Dec 24 2019 While also dropping (" What you been Drinking ?") and (" Angels & Demons ") . In 2020 Childsanonymous dropped (" Ride Out ") , ("This is How i Move ") cracked over 300k plus streams and (" Trench's ") over all his releases Childsanonymous recently surpassed over 1 million plus streams on the Spotify platform while it's a achievement there's still a lot more work to . Lastly in August 2020 Childsanonymous will be dropped singles titled. (" Not Really Famous ") and (" Broken OG") plus some other more unreleased projects that are on the way . Childsanonymous recently signed a Music Publishing Deal with about 9-10 of his commercial tracks , thanks for taking the time to read my EPK more updates are on the way appreciate your time .

Email Publisher@YWPNNN.com